Nourishing Facial Oil 30 ML
Regular price
€55,00
/
Tax included.
Shipping
calculated at checkout.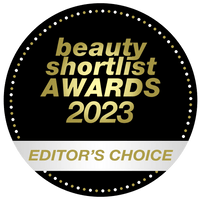 ---
Worldwide shipping, free on orders above 100€
In stock, ready to ship

Inventory on the way
External environmental factors can damage and dry out the skin. To keep your skin healthy and happy, our Nourishing Facial Oil is your skin's saving grace. Not only will our facial oil help stimulate the production of collagen for replenishing results, but it also contains antioxidants that form a protective barrier against the free radicals. This oil helps to balance both oily and dry skin types which makes it suitable for all skin types. Our Nourishing Facial Oil contains only raw and organic ingredients. 
Suitable for all skin types.
Vegan, made in Finland.
Size: 30ml
Grape
No matter what type of skin you have, you can experience the soothing and deeply hydrating effects of grape seed oil. This ingredient is rich in linolenic acid and Vitamin E, which means that it can gently soften fine lines or spots.

Apricot
Apricot oil invigorates and deeply moisturizes dry skin, and aging skin benefits from the best properties of this nourishing oil.

Blackcurrant
Blackcurrant leaves contain essential oils, vitamin C, minerals and flavonoids. In folklore, the leaves were used as a gout remedy, and rheumatic baths were performed with them. The main ingredients in the leaves are polyphenols and antioxidant triterpenes. Blackcurrant also contains anthocyanins and flavonoids that protect blood vessels.

Rosehip seed oil
Rosehip seed oil is rich in linoleic acid and Vitamin A. These compounds are sensitive to heat, so a cold pressed extraction is necessary to preserve their benefits. We've mastered the cold press process in order to bring you a rosehip seed oil that retains all of its goodness. The result is a power-packed oil that can help slow the aging of skin.

Rose petal
Rose petals soothe sensitive and stressed skin.

Apple
Apple seed oil is rich in flavonoids that protect the skin from premature
aging. Contains vitamins B2, B6, C and E, calcium and magnesium which are positively affecting the skin quality. Apple stem cells protect the skin and strengthen its own defense mechanism.

Cloudberry
Cloudberries, like so many of our other ingredients, are rich in nourishing vitamins and minerals. Thanks to its high Vitamin C and E content, cloudberry extract can be used to brighten, soften, and clear skin. Cloudberry's effects benefit a variety of skin types.

Tocopherol
Vitamin E is an important antioxidant in the body that protects cells from free radicals. It also has a mild anti-inflammatory effect.
Vitis Vinifera seed oil* (Grapeseed), Prunus Armeniaca (Apricot oil), Ribes Nigrum Leaf Oil* (Blackcurrant), Rosa Canina Seed Oil* (Rosehip), Rosa Majalis* (Rose Petal), Pyrus Malus Seed Oil*, (Apple), Rubus Chamaemorus Seed Oil* (Cloudberry), Tocopherol (Natural Vitamin E), Natural Parfum

*100% Natural, 99% Organic & Wildcrafted
Apply a few drops to the cleaned face or mix it with moisturising cream.